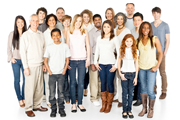 New Patient Forms
Save 20 minutes on your first visit by printing our new patient forms and filling them out before your appointment!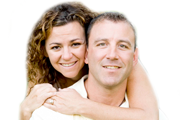 Meet the Doctors
Drs. Trish and Tony Colasurdo have been helping people in the Lehigh Valley live healthier since 1997. As chiropractors we are committed to educating our community on the value of health and wellness.
What is Chiropractic?
Chiropractic focuses on the relationship between the body's main structures – the skeleton, the muscles and the nerves – and the patient's health.
Chiropractors believe that health can be improved and preserved by making adjustments to these structures, particularly to the spinal column.
They do not prescribe drugs or perform surgical procedures, although they do refer patients for these services if they are medically indicated.
Chiropractic has become a well-recognized and highly respected health care field.
Chiropractic services are covered by health insurance, including Medicare, and chiropractors are bound by the same regulations and ethics as medical doctors and doctors of osteopathy.
The doctor of the future will give no medicine but will interest his patients in the care of the human frame (spine), in diet and in the cause and prevention of disease.
~Thomas Edison

Location
Coopersburg Family Chiropractic LLC
229 N Main Street
Coopersburg, PA 18036
610-282-2525

Care for everyone
Chiropractic care is for everyone! From weekend warriors to pro athletes and from pediatrics to geriatrics.

A technique for everyBODY
Low force, drop table, flexion/distraction, activator method, extremity adjusting and more!